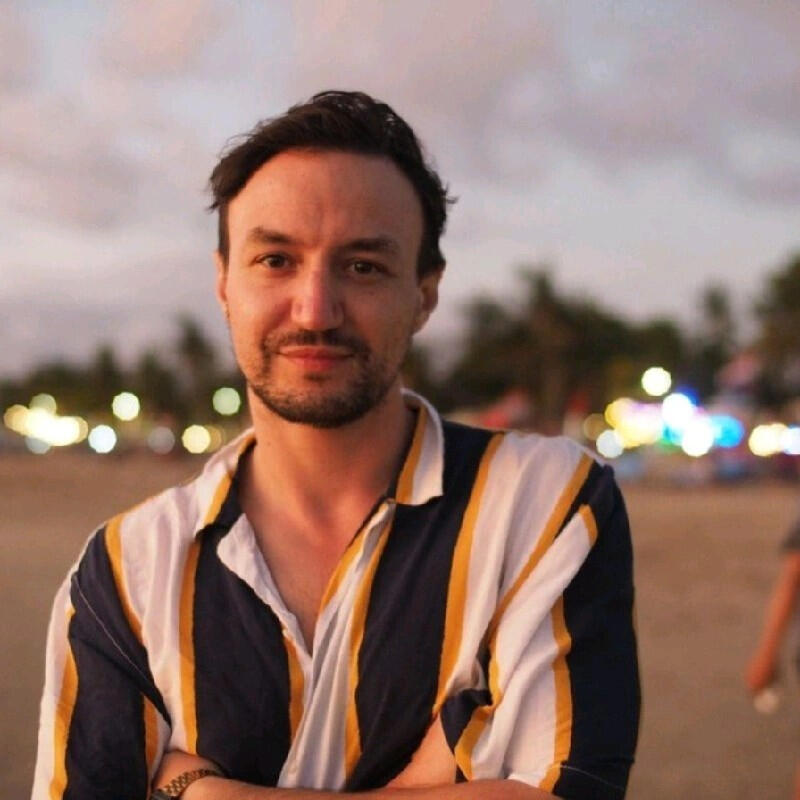 Emin Henri Mahrt
German-Turkish Guy
I am a digital nomad who is based in Liechtenstein and born in Berlin, Germany, from a Turkish immigrant father Nuri Sezer who was a movie producer and a German-Austrian mother who worked as a social worker most of her life. I'm running most of my businesses together with my sister Lale Mahrt who is COO, Accountant and Finance Manager.
I am an early adopter in the blockchain space, mining Bitcoin and investing in Ethereum in their early days. In went in and out Cryptocurrencies multiple times. In 2016 I decided to focus 80% of my time to Bitcoin and Blockchain development. Today I work in the Blockchain space as a technical engineering manager, product developer, investing consultant, and teacher.
I am a serial entrepreneur, I've hired, employed and managed more than 200+ people in my professional career. I have more than 15 years experience in founding and managing companies and developing IT products.
I also founded and ran a monthly printed magazine with a total of 700k+ distributed copies and hosted 100+ music events. I love film, and I produced a feature film that played at the Berlinale Filmfestival and started an online marketing agency.
I launched 3 successful apps with more than 1M+ users, 3500+ B2B clients and generated $5M+ in revenue within 4 years. I started to invest into Bitcoin in 2012 and Ethereum in 2014.
I build an open source decentralised blockchain protocol from scratch 2017-2020 and scaled it to 100+ employees and 1.25+ billion in market capitalisation in 2018, becoming the first Blockchain unicorn project in the country of Liechtenstein.
I've bootstrapped a fully licensed cryptocurrency exchange and crypto to fiat payment service provider in Estonia, that reached 1M+ revenue in the first year, and pivoted it to a Blockchain focused bookkeeping and accounting company.
I am also the co-founder and owner of a restaurant, a bistro and a bar in Berlin, and co-founding angel investor in more than a dozen companies.
Today I spend most of my time investing into Blockchain and consulting start-ups. I've a big passion for music and video production.
I release music on Spotify under the artist name Emino Grande and publish my videos on my personal YouTube channel. I'm also enjoying doing IT consulting, just get in touch.
PS: start before you're ready.
Emin Mahrt, Vaduz, Liechtenstein.